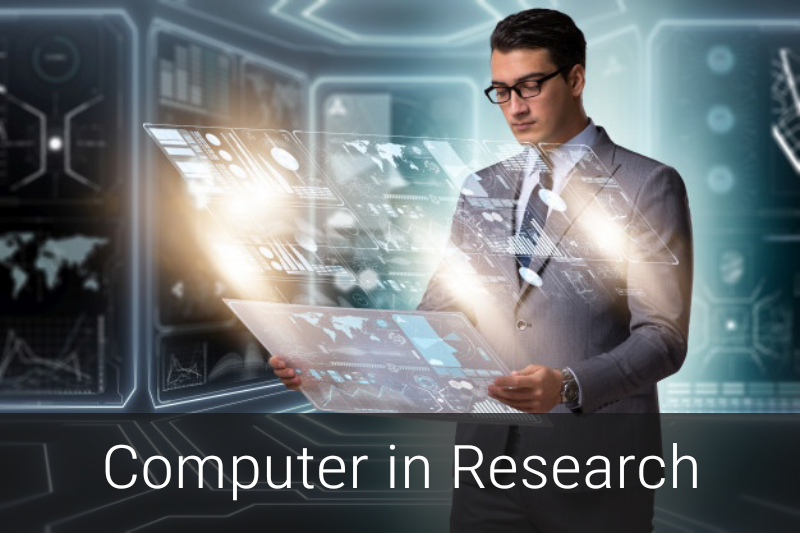 Research Application of Computers (RAC)
Learn Research Application of Computers (RAC) in Ogbomosho. Build well-sought computer/digital skills and get certified in no time.
Computer is an essential tool for research, whether for academic purpose or for commercial purpose. Computers play a major role today in every field of scientific research from genetic engineering to astrophysics research.
In scientific and social scientific research, computers opened up new opportunities regarding how data can be gathered and processed to yield and present accurate reports with reliability.
In this course, you'll learn:
i. Preparation of Text Document with Microsoft Word
ii. Document Review Activities
iii. Automatic Content Generation and Use of Captions
iv. Internet Application in Research
v. Fundamental Data Analysis with SPSS
vi. Slideshow Presentation with PowerPoint
vii. General and Research Applications of the Internet
To take advantage of our online training platform and register for an instructor-led virtual class, visit our online training platform.
Programme Code: RAC
Duration: 6 weeks
Tuition Fee: ₦ 40,000.00 [NA]
Research Application of Computers (RAC) training in Ogbomosho. Get the required ICT skills for a digital world and reach your ICT proficiency and certification dreams in no time.
Related Courses
We offer you the opportunity to develop additional skills and develop your career in the industry with courses that are designed to help you acquire new skills with flexibility.
Learn Research Application of Computers (RAC) in Ogbomosho. Build well-sought ICT skills, unlock a range of career options and maximize your employability with digital skills.
Why Waiting?
Do you want to explore technologies, methods, and evolving trends in computing? Then apply for one of the trending ICT training programmes such as web development, programming, machine learning, computer networking and network security, database design & administration, electronic accounting and more.
Why Tech Skills & Certification?