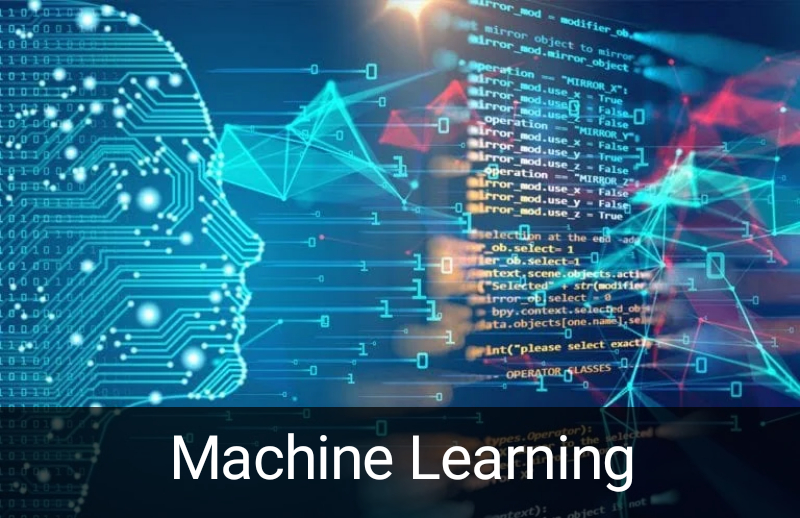 Machine Learning
Learn Machine Learning in Ogbomosho. Build well-sought computer/digital skills and get certified in no time.
Take machine learning course and explore other data science, predictive analytics and programming courses to get started on a path to exciting IT careers.
Machine learning is an area of artificial intelligence and computer science that includes the development of software and algorithms that can make predictions based on data. The software can make decisions and follow a path that is not explicitly programmed. Machine learning is used within the field of data analytics to make predictions based on trends and insights in the data. Machine learning focuses on the development of computer programs that can access data and use it learn for themselves.
In the past decade, machine learning has given us self-driving cars, practical speech recognition, effective web search, and a vastly improved understanding of the human genome. Machine learning is so pervasive today that you probably use it dozens of times a day without knowing it.
The field of machine learning is booming and having the right skills and experience can help you get a path to a lucrative career.
Skills you will learn include Logistic Regression, Artificial Neural Network, Machine Learning (ML) Algorithms, and Machine Learning.
Programme Code: ML
Duration: 12 weeks
Tuition Fee: ₦ 150,000.00 [$187.18]
Machine Learning training in Ogbomosho. Get the required ICT skills for a digital world and reach your ICT proficiency and certification dreams in no time.
Related Courses
We offer you the opportunity to develop additional skills and develop your career in the industry with courses that are designed to help you acquire new skills with flexibility.
Machine Learning in Ogbomosho. Build well-sought ICT skills, unlock a range of career options and maximize your employability with digital skills.
Why Waiting?
Do you want to explore technologies, methods, and evolving trends in computing? Then apply for one of the trending ICT training programmes such as web development, programming, machine learning, computer networking and network security, database design & administration, electronic accounting and more.
Why Tech Skills & Certification?