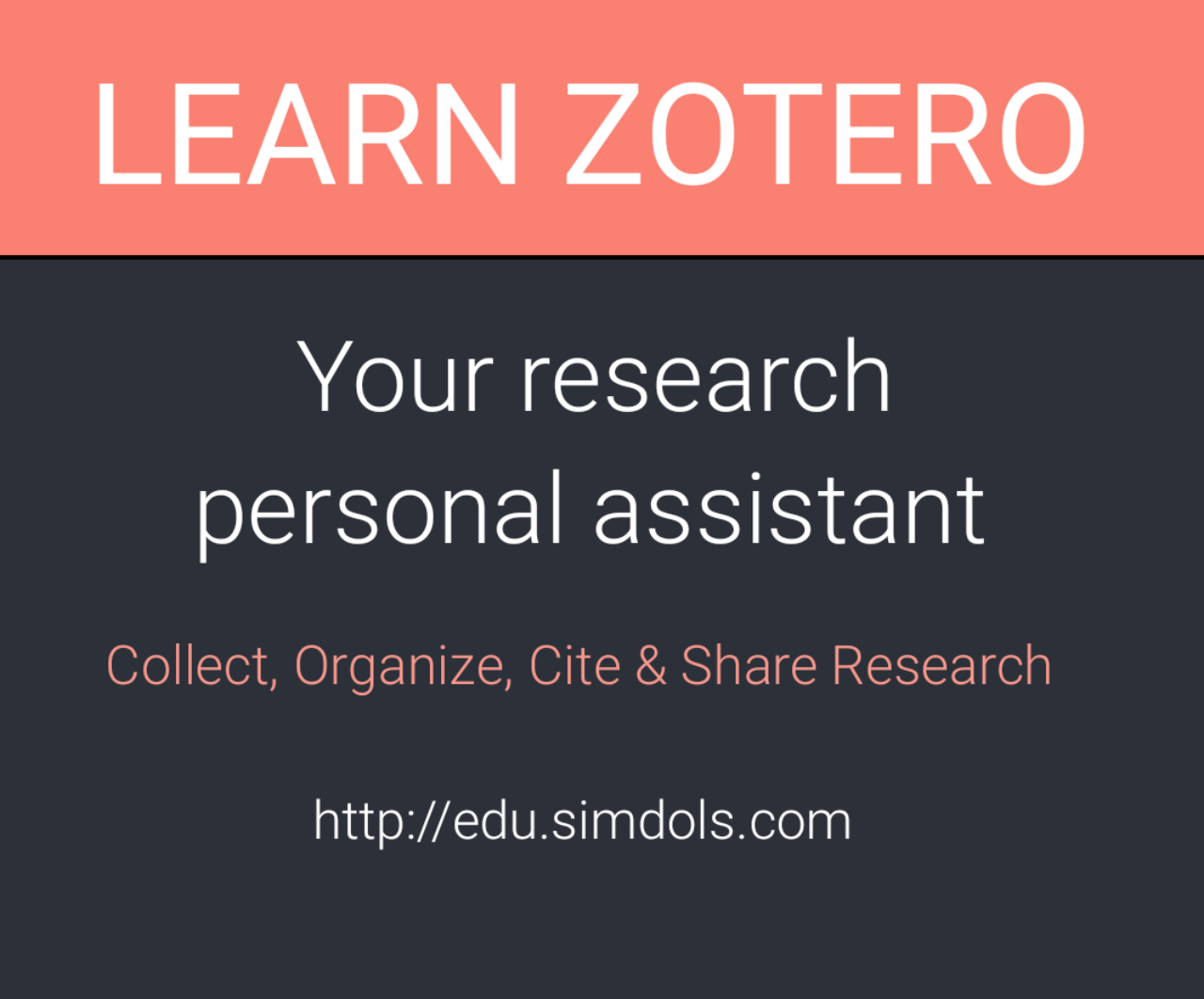 Zotero Research Personal Assistant
Learn Zotero Research Personal Assistant in Ogbomosho. Build well-sought computer/digital skills and get certified in no time.
Learn how to use Zotero Research Personal Assistant and Reference Manager to improve the efficiency of your research and save hundreds of hours with papers that you'll write now and in the future!
Zotero is an easy-to-use tool to help you collect, organize, cite, and share research.
Zotero helps you organize your research any way you want. You can sort items into collections and tag them with keywords, or create saved searches that automatically fill with relevant materials as you work. It instantly creates references and bibliographies for any text editor, and directly inside Word, LibreOffice, and Google Docs. With support for over 9,000 citation styles, you can format your work to match any style guide or publication. Zotero also allows you to synchronize your data across devices and to collaborate with co-writers.
All these features and more you'll learn how to use in this master course.
To take advantage of our online training platform and register for an instructor-led virtual class, visit our online training platform.
Programme Code: ZOT
Duration: 1 week
Tuition Fee: ₦ 15,000.00 [NA]
Zotero Research Personal Assistant training in Ogbomosho. Get the required ICT skills for a digital world and reach your ICT proficiency and certification dreams in no time.
Related Courses
We offer you the opportunity to develop additional skills and develop your career in the industry with courses that are designed to help you acquire new skills with flexibility.
Learn Zotero Research Personal Assistant in Ogbomosho. Build well-sought ICT skills, unlock a range of career options and maximize your employability with digital skills.
Why Waiting?
Do you want to explore technologies, methods, and evolving trends in computing? Then apply for one of the trending ICT training programmes such as web development, programming, machine learning, computer networking and network security, database design & administration, electronic accounting and more.
Why Tech Skills & Certification?